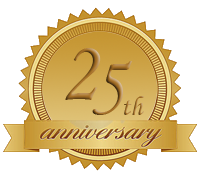 Lounge Chairs, Cabanas, Umbrellas

We know what you want when you come

to the beach. Let our staff take care of

your Lounge Chairs, Cabanas, and Umbrella

needs. Open everyday weather permitting.

Email us at

Shawn@miami-beachsports.com



Where are you located?
We are on the beach at 4299 Collins Ave.

How much is it?
Jet skis. $103 half hour plus tax. $187 for the hour plus tax. Gas is included. Zero deposit.One or two people can ride the jet ski for the price. It is not per person.

Beach chairs are $10 each. Umbrellas are $15 each. Cabana chair covers are $20 each. Good for all day, weather permitting.

Do I need a license and what is the minimum age?
You will need to take a State mandated short test for your own safety. You must be 18 to rent the watercraft and, people born on January 1, 1988 and over are required to take at our location a temporary boaters multiple choice test and pass. Study guide is provided. Test is now available online for $10 & good for 1 year in Florida. Others under 18 may ride with adults. Minimum age to be a passenger is 7 years old and strong enough to hold on to parent.

Are you always open?
Hours of operations are 9:30 am to 6 pm weather / ocean permitting. Call first since some days the ocean is too rough to rent. Best time to arrive, before noon. It gets busier as the day goes.

Watch out for scammers!!!
Some jet ski companies offer $5,$10,$20 rentals, but when you get there they add on for gas and many other prices. ( Classic bait and switch!) Read "all" the reviews on their web sites and you will see under their false positive reviews, the real reviews, saying "SCAM!"

Miami Beach Jet Ski Rentals / South Beach Jet Ski Rentals
© Copyright 2021 MIAMI BEACHSPORTS.
Click to take FL temporary boaters test.
Hand in to staff when you arrive.